More info
Stab- and Cut Free Kevlar Vest. Specially designed to wear invisibly under your clothes. Highest quality of reputed American manufacturer. Lightweighted, breathing, reliable and mad of the best Coolmax and Dupont materials. It can be composed to your every likings. It's standard colour is white, but it can also be delivered in other colours on request.
Also available in special models for women
100% DuPont™ Kevlar® anti-ballistic panels
CoolMAX® vest
Weight: 2,5 kilograms, depends on the size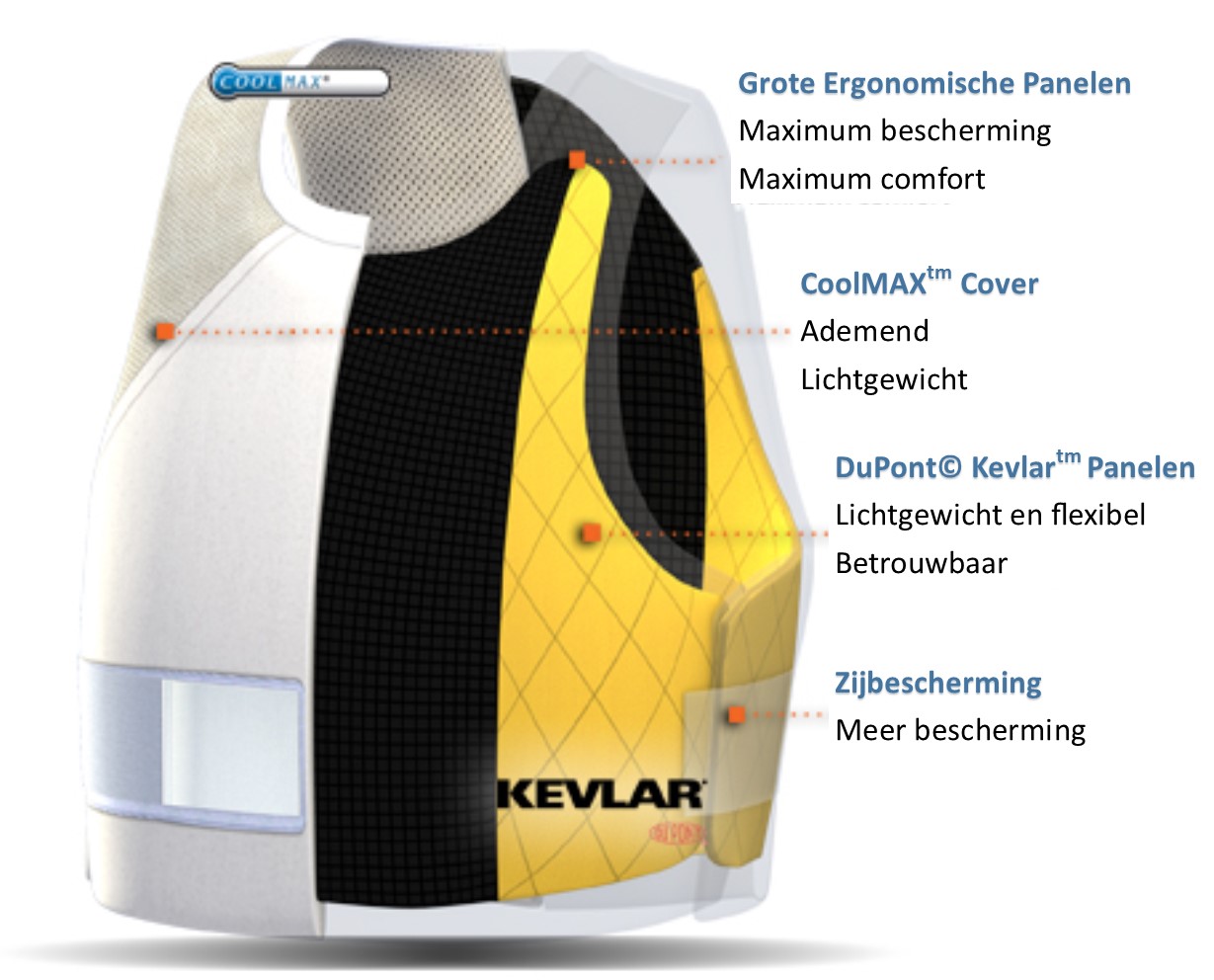 Garantie

This product had 5 years of garranty. All SafeGuard ARMOUR™ products follow the "US National Institute of Justice (NIJ) 0101.03/04 standards". When a SafeGuard ARMOUR™ product still has it's garranty when it breaks down, SafeGuard ARMOUR™ will replace it for free. 

Treatment


Do not dip it under water
Do not let it dry in bright sunlight
Always store the vest lying down
Never wash the DuPont™ Kevlar® panels in the washer
Always inspect the vest for damage - NEVER WEAR DAMAGED VESTS
Always make sure the DuPont™ Kevlar® panels are adjusted right(follow the instructions on the panels)

Levels of protection(volgens NIJ) and dimensions(in inches)